Forms for Northwest Creative Therapy clients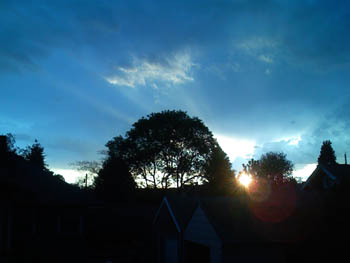 Below are links to forms used in my practice. All forms are in PDF format and require PDF file reader software (such as Acrobat Reader or Apple Preview) to view and print. If you have trouble accessing these forms please contact me.
Individual Intake Form
Individual client intake form.

Family Intake Form
Child client and family intake form.

Policy Consent Form
Agreement form for confidentiality policy, fees, appointments and treatment consent.

Information Disclosure Form
Consent form needed for communication with client and other authorized health professionals.

Professional Disclosure Statement
A basic description of my scope of practice, education and fees, and your rights as a client.
---

Resource Links
Below are links to some resources you may find useful.
American Art Therapy Association (www.ArtTherapy.org)
The American Art Therapy Association is a national organization of the art therapy profession, and can provide more information and other links pertaining to the practice of art therapy.

Art Therapy Credentials Board (www.atcb.org)
This is the official website to the Art Therapy Credentials Board. This site can answer questions about the criteria and oversight to becoming a registered and board certified art therapist.

Northwest Art Therapy (nwarttherapy.com)
A directory of Art Therapists in Oregon who are in private practice. It is also a resource for current art therapy groups, conferences, lectures, and workshops in Oregon.

Portland Therapy Center (PortlandTherapyCenter.com)
An online directory of mental health professionals in the Portland area.

Oregon Board of Licensed Professional Counselors and Therapists (www.oblpct.state.or.us)
The Board regulates, licenses, and monitors consumer protection related to licensed professional counselors and licensed marriage and family therapists.